8-years, oh how times flies when you're trying to lead a country and get things done.
As January 20 approaches, I can't help but look back and reflect on the past 8-years of the Obama presidency and what he brought to the United States and the world at large, especially in light of the uncertainty of what's to come. While many would argue the accomplishments of our first African American president to be questionable, the facts are the facts; an economy that is in much better shape than it was 8-years ago, the end of a deadly war, and the creation of health care reform making healthcare available and affordable for everyone just to name a very few.
For me, being a double-minority and small business owner, I owe the President a debt of gratitude for allowing my business to have sustainability during the height of a recession and really big for me, securing health insurance that isn't costing me a fortune because according to a chart, my weight put me into the "preexisting conditions" category without evidence of any real health issues. What a sigh of relief it was for me to purchase insurance without being asked my weight, then lumping me in a category of doom; for that I say, thank you Mr. President.
I digress, my post is not intended to take a political stance, but to publish a heartfelt thank you and to highlight his better half, the woman at his side, the FLOTUS, Mrs. Michelle Obama. What a whirlwind of class, finesse, grace, intelligence, passion, and fortitude our First Lady has exhibited to the world. And then there's what I know best, FASHION! My oh my, did she bring it! Here's my list of fashion statements that she introduced and re-introduced to us!
Belts, high waist or not.
Flats with dresses can be sexy too.
Prints are pretty.
Cardigans are cute and classy.
Bold jewelry.
Bangs or not.
Cropped pants.
Nude lipstick.
Sheath dresses with matching coats.
THE RIGHT TO BARE ARMS!!!!!
Let's talk about the bare arms. Forever, I have told my customers to embrace their arms, you can't hide your arms and it's okay to wear short sleeves or no sleeves and not feel like the world is looking at your arms. Even when my arms were larger, I wore short sleeves at times and felt no sense of shame or guilt, they're my arms. That's not to say we shouldn't work on areas we want to improve, we should, but don't wear a badge of shame because you have a body part that doesn't line up to "standards" derived by society. I remember the scrutiny targeting Michelle in the early days criticizing her for wearing sleeveless dresses, but thank God she let her mind dictate her decisions because in doing that, she was empowering women everywhere to be themselves, thank you Michelle!
And let me say, Michelle Obama brought a lot more than fashion to the White House, she created powerful initiatives that changed how we eat, how we move, how we feel, and how we interact with our fellow man. And, let us not forget, she was the epitome of what a career mom can accomplish. We witnessed the evolution of 2-beautiful girls growing up before our very eyes into well poised young ladies definitely on their way to making their own valuable contributions to society.
Enjoy a few pix highlighting Mrs. Obama's fashion and her passions. I can truly say, I will miss her presence in the White House, undoubtedly, no President, First Lady, or First Family will ever be the same.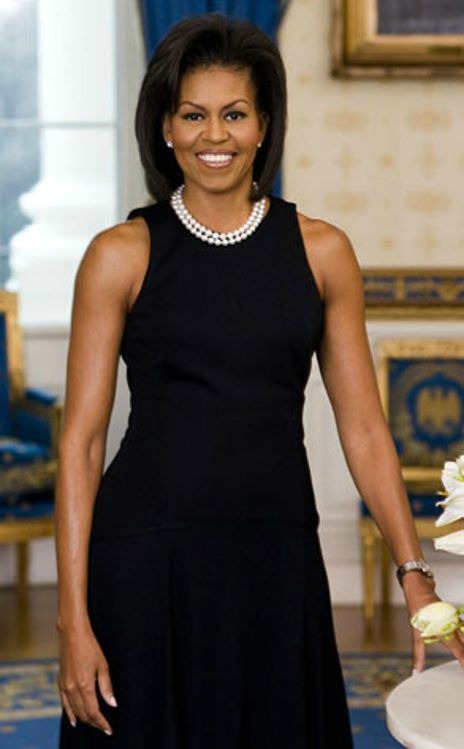 The First Lady's official White House photo.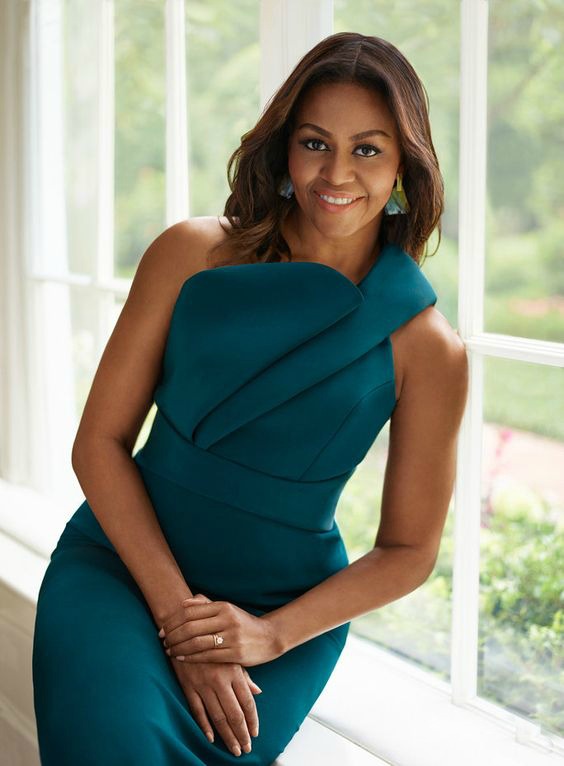 A recent cover photo for Elle Magazine.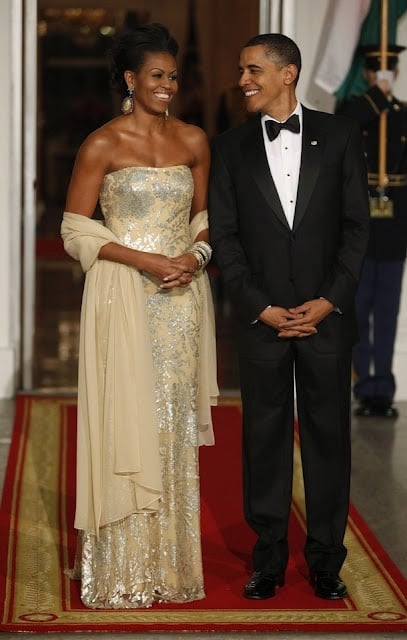 She looked good with her man, side by side love.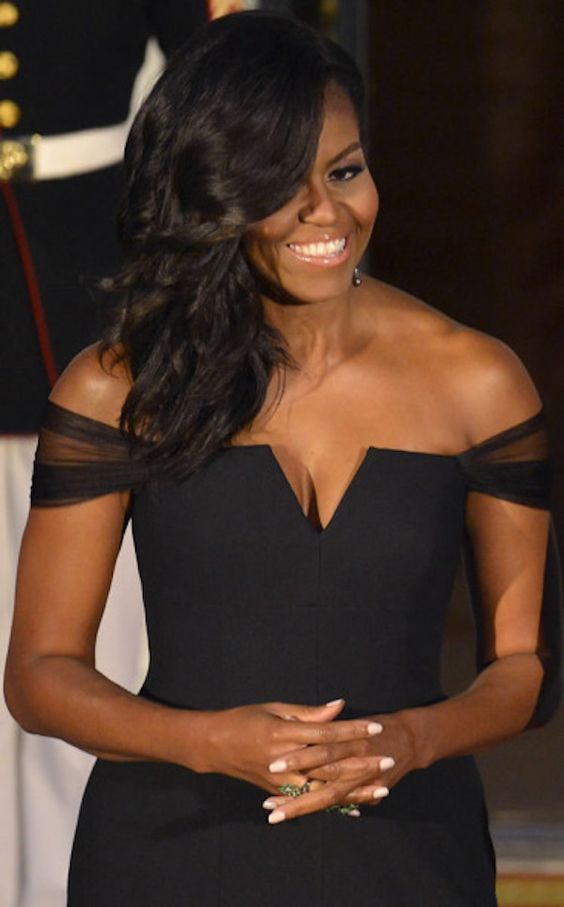 Looking fabulous in black.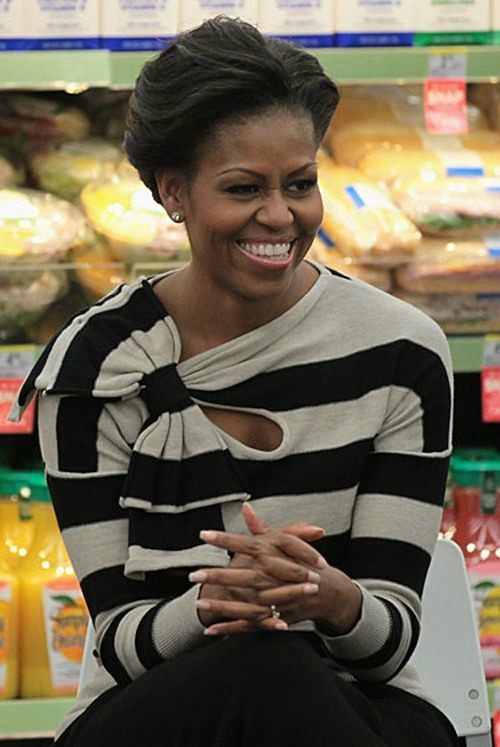 I remember falling in love with this sweater, trying my best to find something similar for Essential Elements!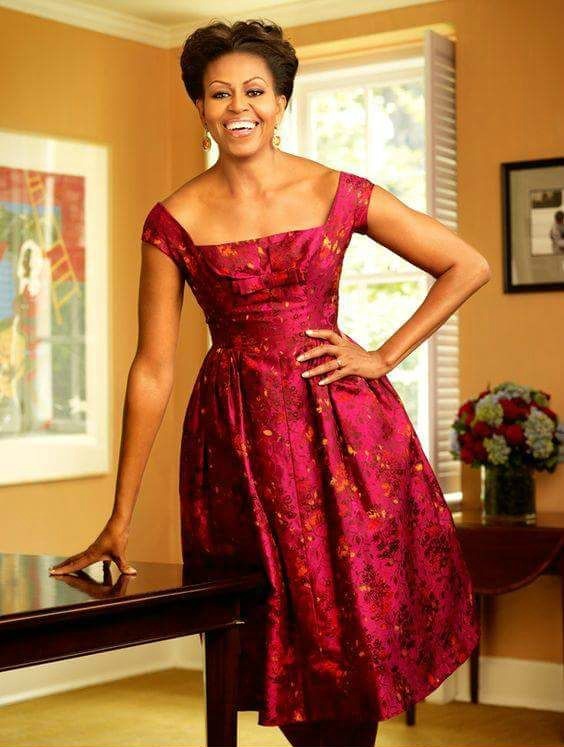 Beautiful in prints.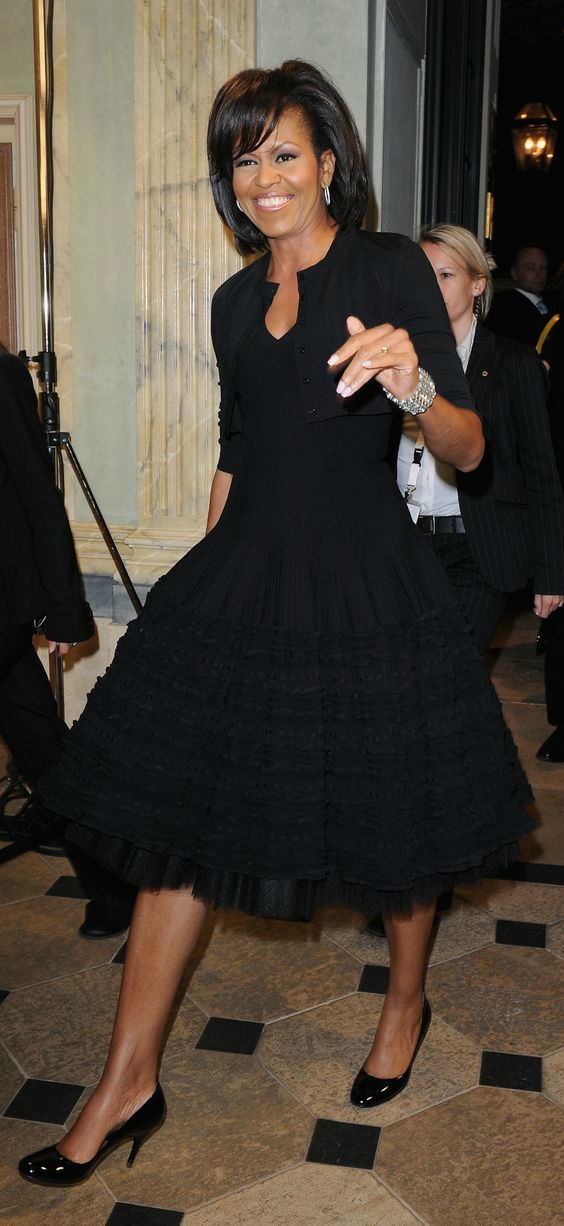 Love the cropped cardy with a peplum bottom dress.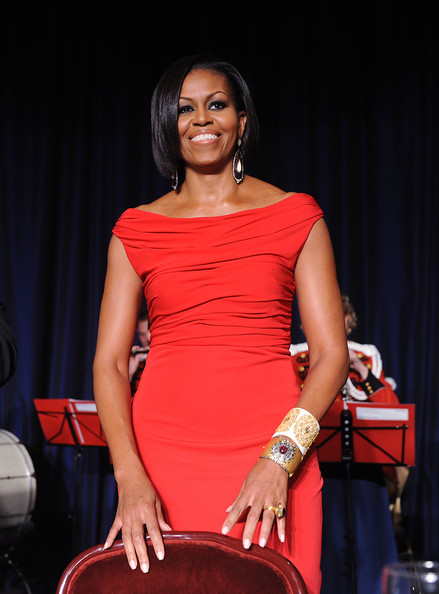 She showed us how to go BOLD with our jewelry, check out the double bangles!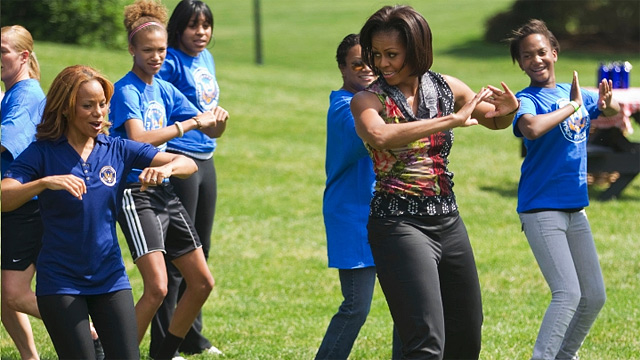 She got us moving!
She reintroduced us to the garden and healthy eating!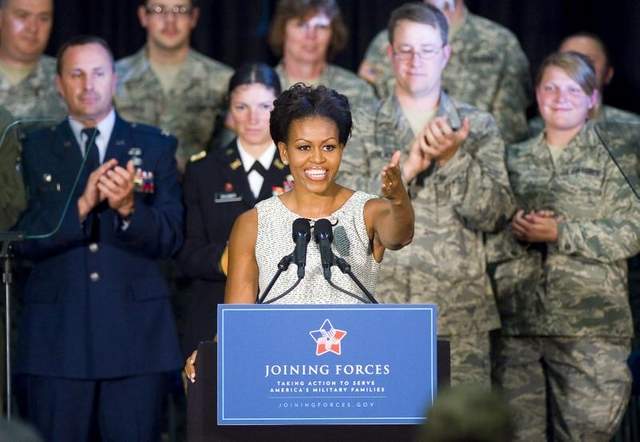 She shed light on our military families, passionate to let them know that the USA cares.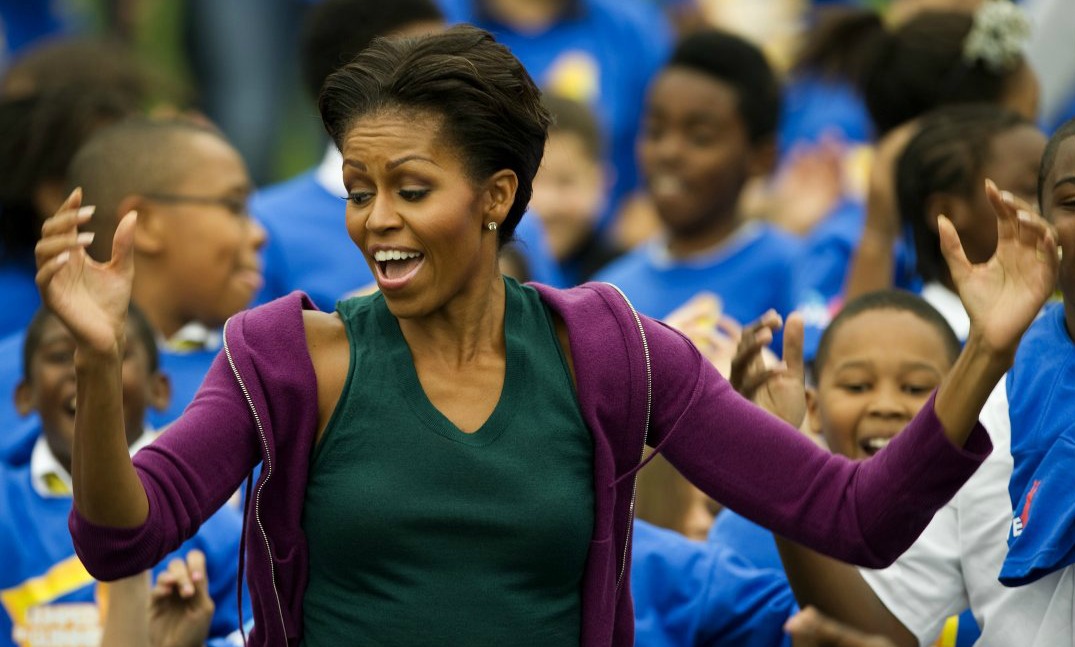 She loved having fun with our kids, encouraging them to move their bodies and eat healthy.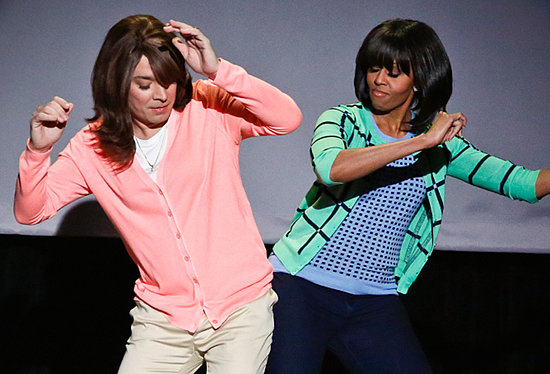 We loved watching her on Jimmy Fallon!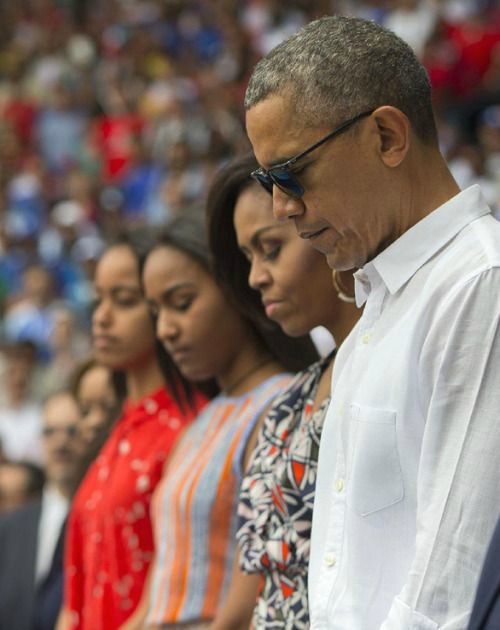 A First Family that shall never be forgotten. May God Bless you always.