Aside from cotton, linen is an amazing natural fabrication and if taken care of properly, will last a lifetime! Essential Elements built a foundation on selling wonderful linen clothing, this blog gives you pointers on how to care for yours.
In the early years of Essential Elements we were branded as the "go to" store for the fun clothing line FLAX. Flax offered fun styles, classic styles, in amazing colors, in woven blends and solid linen, customers loved it for all day summer wear, travel, work, and it looked great on all sizes.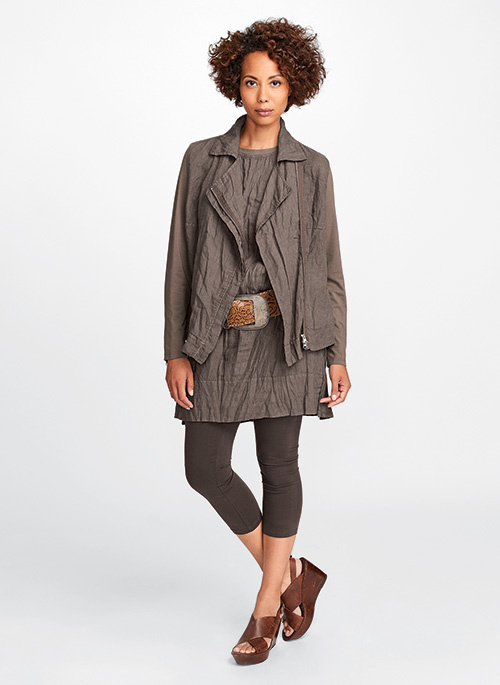 Urban FLAX 2018, looks great wrinkly!
Today, we offer gorgeous linens from one of our favorite brands, Bryn Walker, newly acquired Banana Blue, along with specialty linens from LINK, Igor Dobranic and more.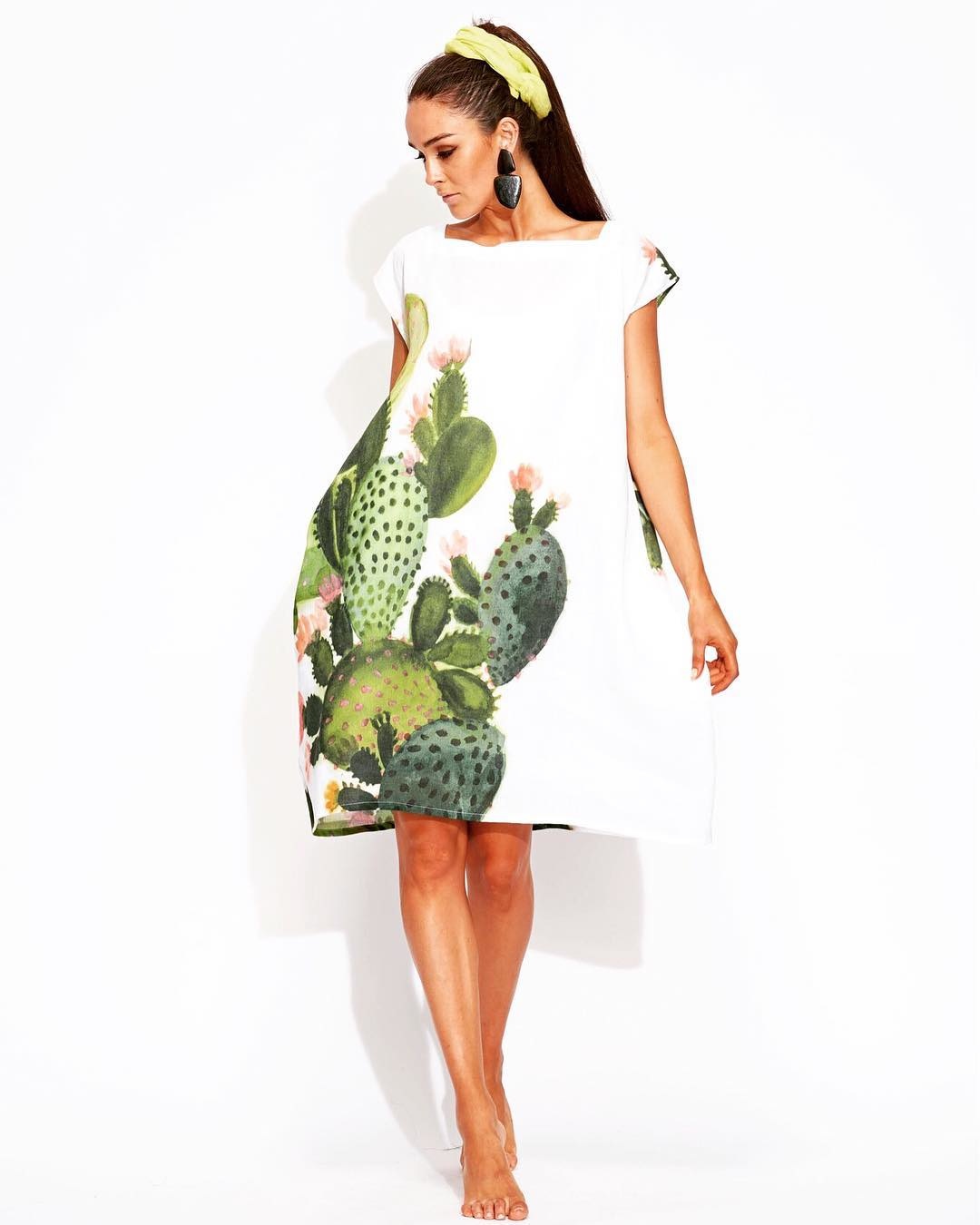 Hand painted linen by Banana Blue
Linen is a natural fabrication made from the flax plant, dating back thousands of years. Today, it's offered in lightweights, heavy weights, and specialty prints and wovens. But how do you care for it? Well, it's rather easy, and most importantly, you don't have to invest in dry cleaning if you're willing to follow some easy steps.
Most all linen is washable with these suggestions.
Wash on the delicate cycle in your machine.
Use a mild detergent, there are several on the market created for specialty fabrics.
Don't use fabric softener, linen naturally becomes softer over time.
Please, do not use bleach! Bleach weakens the fibers, and can cause discoloration, even on whites.
Wash in cool or lukewarm water.
Don't overcrowd your washer, if possible, wash your linen separately, allowing it plenty of room to move around in the washer.
Wash whites, light colors, and dark colors separately.
If you desire, your linens can be put in the dryer for a very short period on the lowest setting. Don't dry it completely, only partially, and again, not in an overstuffed dryer. Drying linen completely can cause the fabrics to become brittle and stiff.
After partially drying, or after removing from the washer, hang to dry completely.
Some styles of linen look great after drying, no ironing required. Other's you can iron on medium heat, heavyweight linen can withstand a higher setting.
Of course, hand washing is great, but I find that a low setting on the washer achieves the same results and maybe better. Always keep in mind what the manufacturers label says, dry cleaning may be preferable.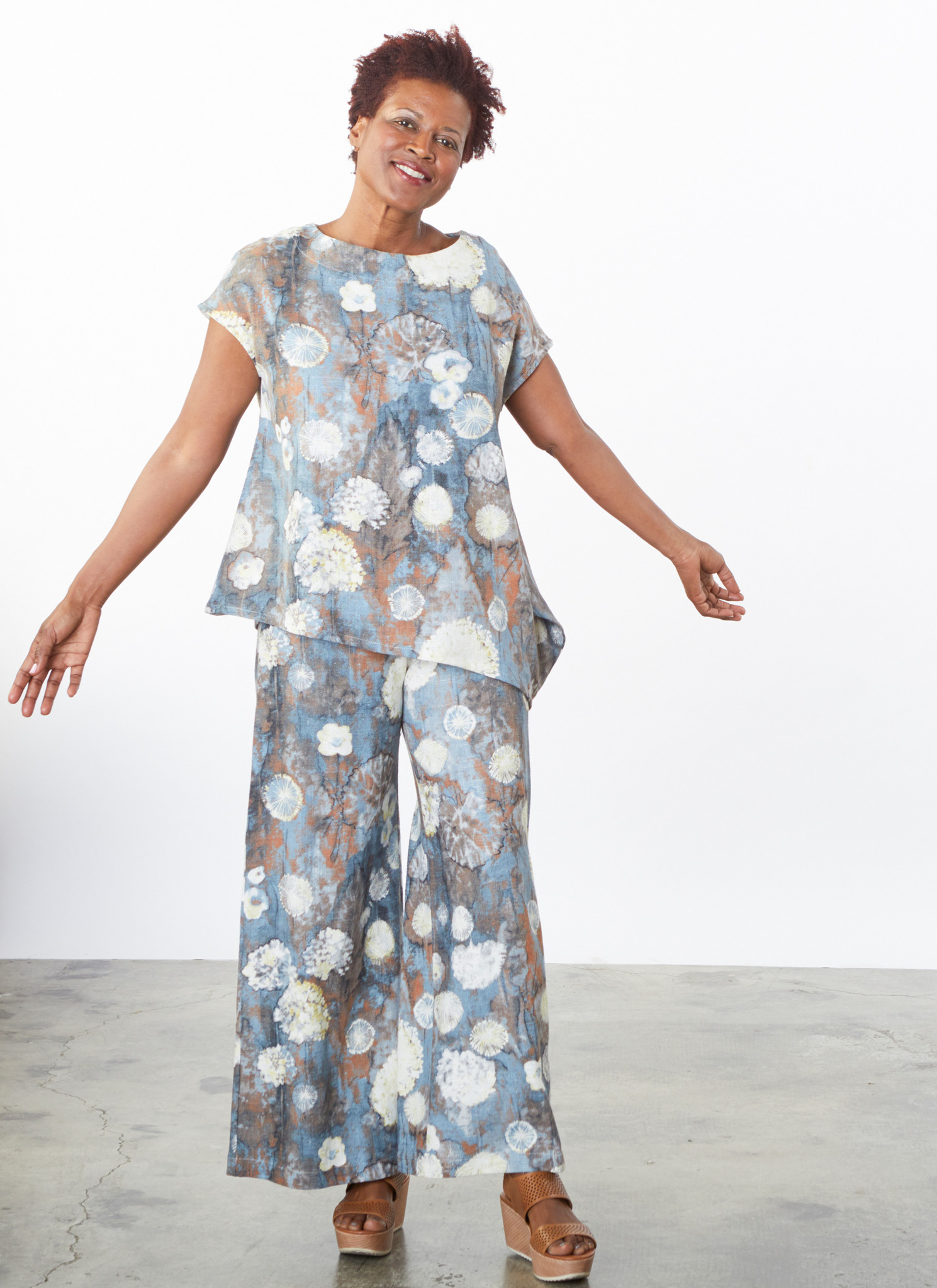 Printed heavyweight linen by Bryn Walker
Linen has the propensity to look wrinkled when wearing it, don't fret, that's the beauty of nature, the allure of linen. Some of our customers love to iron it, even using sizing or starch, but because of the nature of the fabric, while wearing, it will reveal wrinkling. When not wearing, hang in a cool place, until the next wear.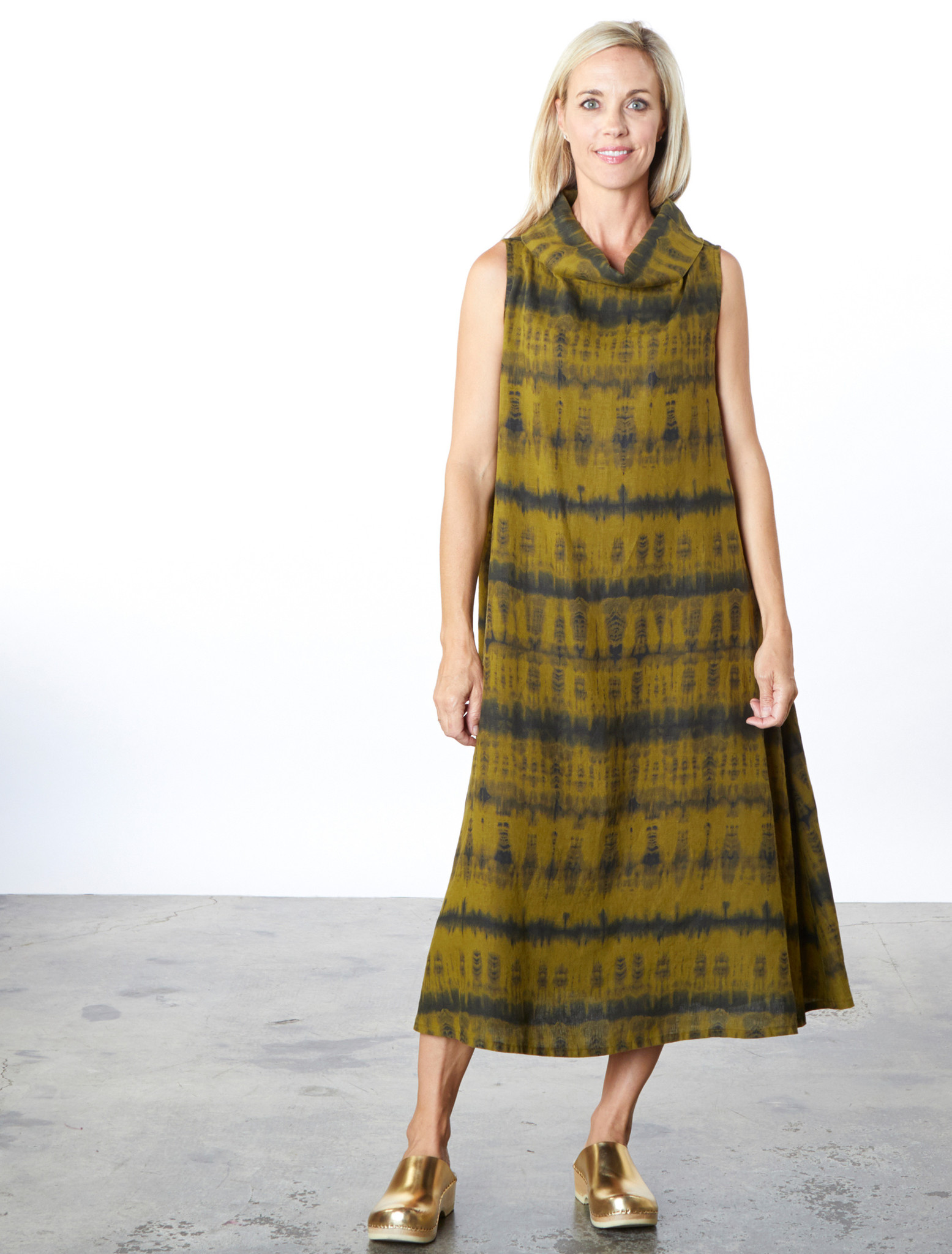 Tie-dye linen by Bryn Walker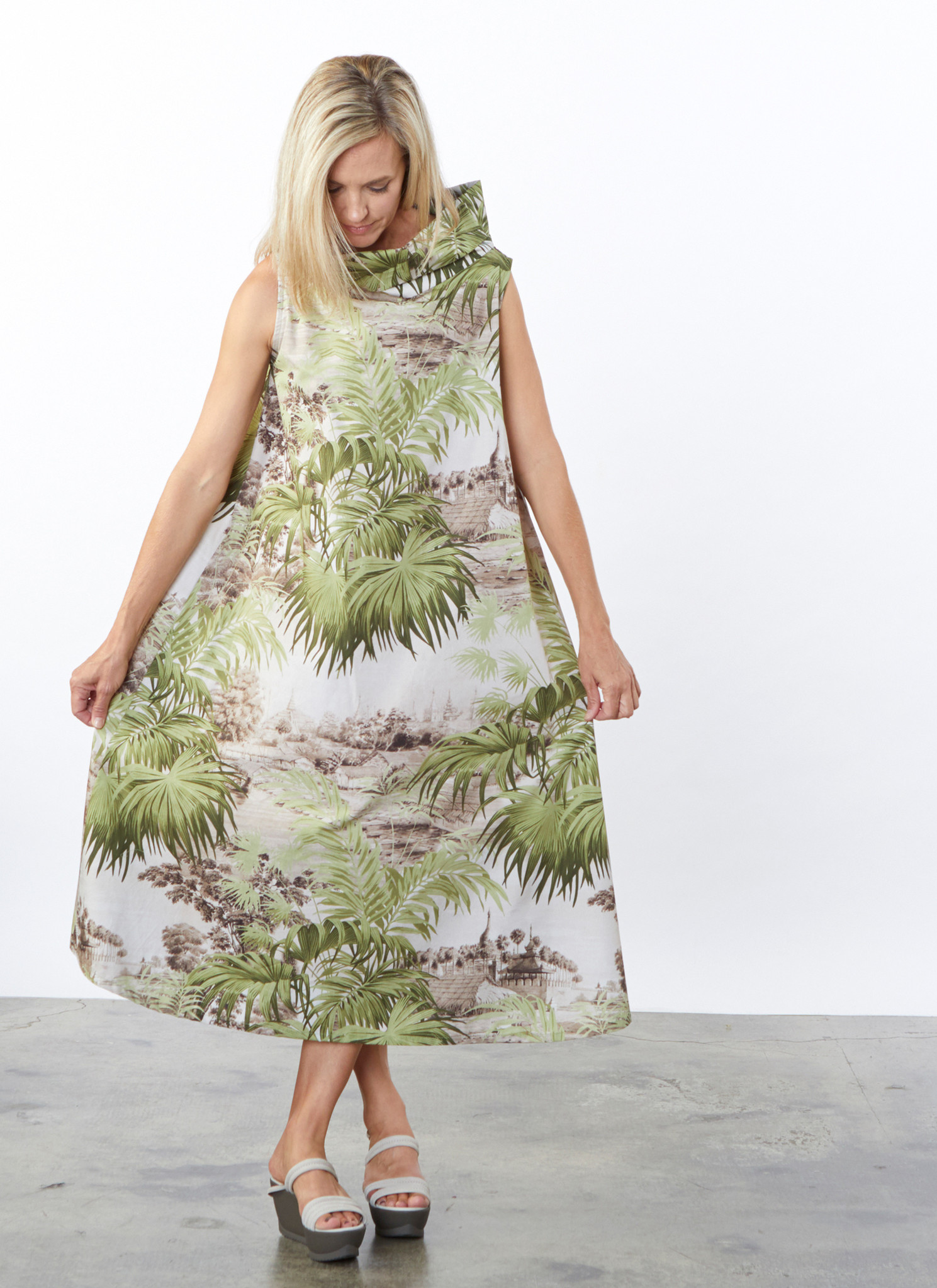 Bryn Walker Spring 2019
Enjoy wearing your linen for years and years, my mom loves hers, she's one who hard presses hers, and it's always gorgeous on her!
Love you so!
Mel